Creating folderPair
From the dashboard you can create a folderPair. A folderPair is a definition of a sync that you want FolderSync to perform. It defines a sync between a local folder on your device and a remote folder for your chosen provider type. A sync can sync files to remote cloud storage, to your local storage or both ways.
Create a new folderPair by pressing Create on folderPair card on the dashboard and select an account to use. An SD CARD account is a built-in account type to use to sync between folders on the device only.
For this example we will use our Google Drive account we added earlier.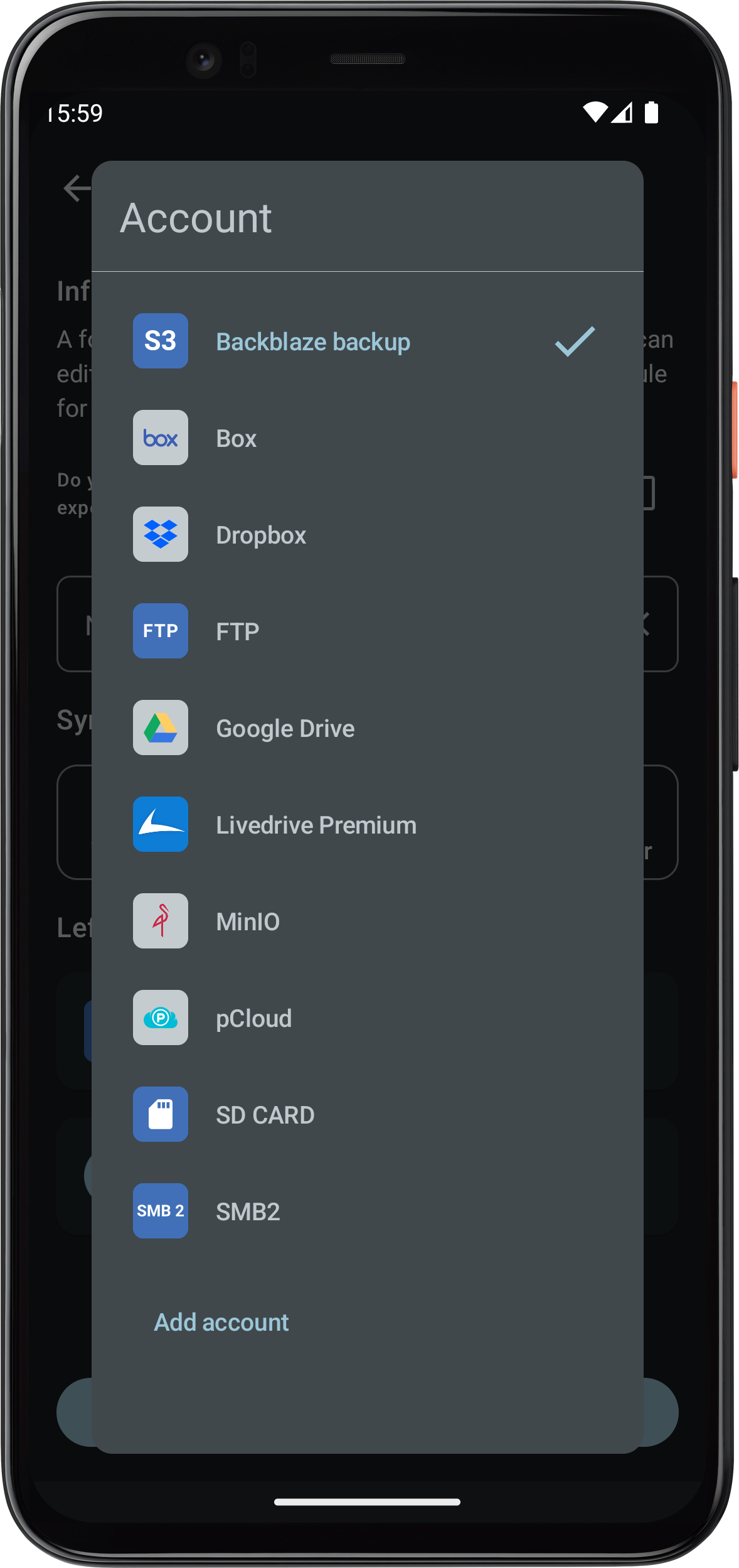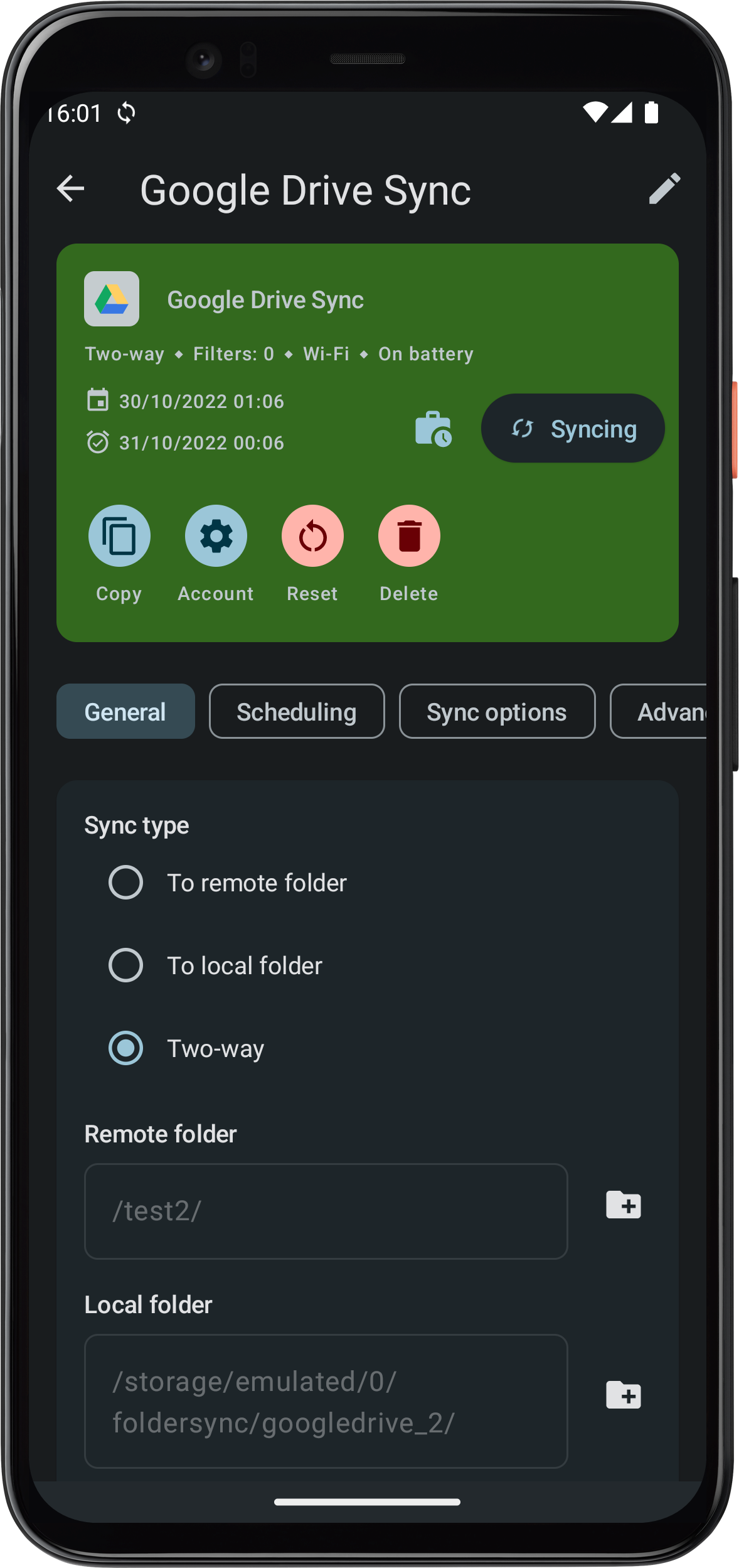 Required configuration
Edit the name if you wish, you click the name at the top to start editing.
Select the sync type - one-way (to remote provider or device) or two-way sync.
Select the remote and local folder for the folderpair - when pressed a selection screen comes up where you can browse to the desired folder.
Now configure additional settings if needed. See other sections for further details.
FolderPair actions
Sync: Start syncing this folderpair.
History: See syncing history.
Copy: Copy this folderpair configuration to a new folderpair. The new folderpair will have scheduled sync disabled.
Account: Change the account used for this folderPair.
Reset: Reset the folderpair database. This will reset the folderPair clean state where it has no knowledge of files previously synced.
Delete: Delete this folderpair.